The Magic Band Disneyland debut is coming to the resort this fall. If you've traveled to Disneyworld, you're likely familiar with Magicbands, as they're used for everything from shopping to utilizing lightning rails. The long-awaited Disneyland Magicband+ has finally arrived and here's everything you need to know!
What is Magic Band Disneyland?
The Magicband is essentially a smart bracelet that connects your personal Disneyland app to your Magicband bracelet. This will link your ticket and lightning lane selections to your magic band so you can enter the park or scan your lightning lane entrance with the touch of your wrist.
Photopass photographers will also be able to add their photos to the Disneyland app by simply scanning their Magicband+.
What is the NEW Magicband+?
the magic band+ It is the new upgraded version of Magic Band. This new band includes new smart features such as color-changing LED lights, haptic vibrations, and gesture recognition. The new version of Magic Band Disneyland will also be rechargeable and waterproof!
Guests will be able to sync Magicband+ with their Disneyland app to unlock customization settings including unique light colors, vibration adjustment and motion recognition settings.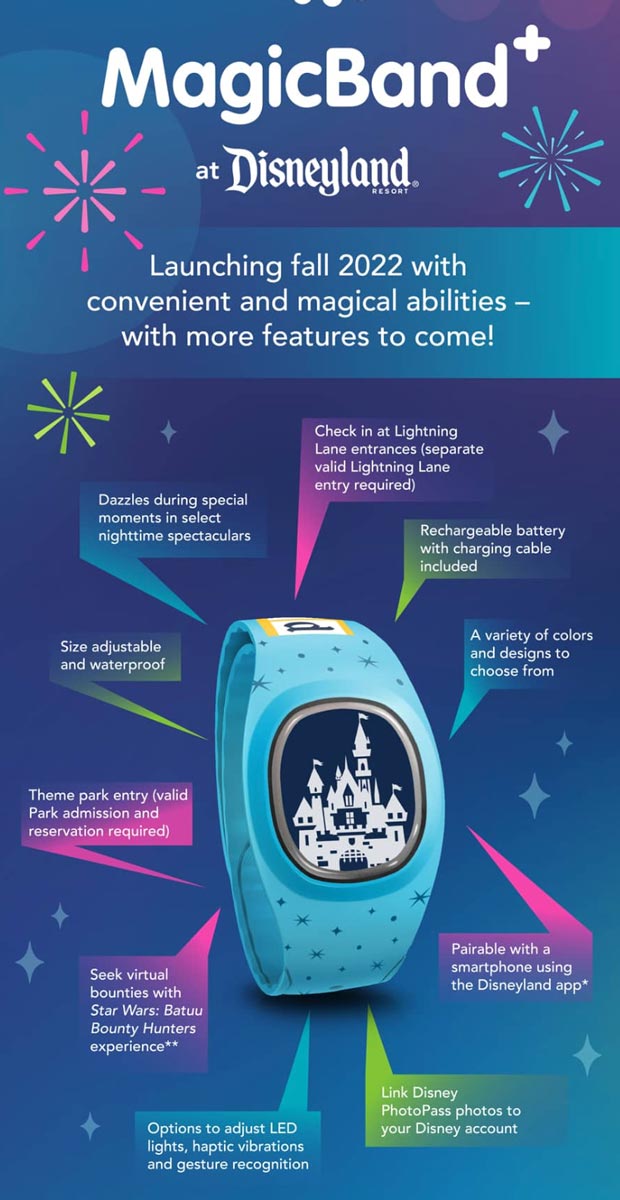 Interactive Experiences
The Magic Band at Disneyland will also include new interactive experiences such as light up to match World of Color at California Adventure and Fantasmic at Disneyland.
You can also explore Star Wars: Galaxy's Edge in Disneyland Park like never before with the Star Wars: Batu's Bounty Hunter interactive search. The vibrations and lights from your MagicBand+ will guide you to find virtual rewards in the Black Spire Outpost, eventually leading you to your Galactic Bounty and Credit reward.
If I have a Disney World Magicband, can I use it at Disneyland?
It seems that Disneyland and Disney World will not be interchangeable. As Magic Band Disneyland introduces new personalized experiences, guests may need to purchase a Magicband+ exclusive to Disneyland.
Price of Magic Band Disneyland
We still don't know what the price of Magic Band Disneyland will be or its exact release date. However, Magicband at Disneyworld starts at $34.99 and goes up to $58.00.
They're available in a variety of colors and styles, including designer names like Dooney & Burke. You can certainly guess that Disneyland will include the same thing.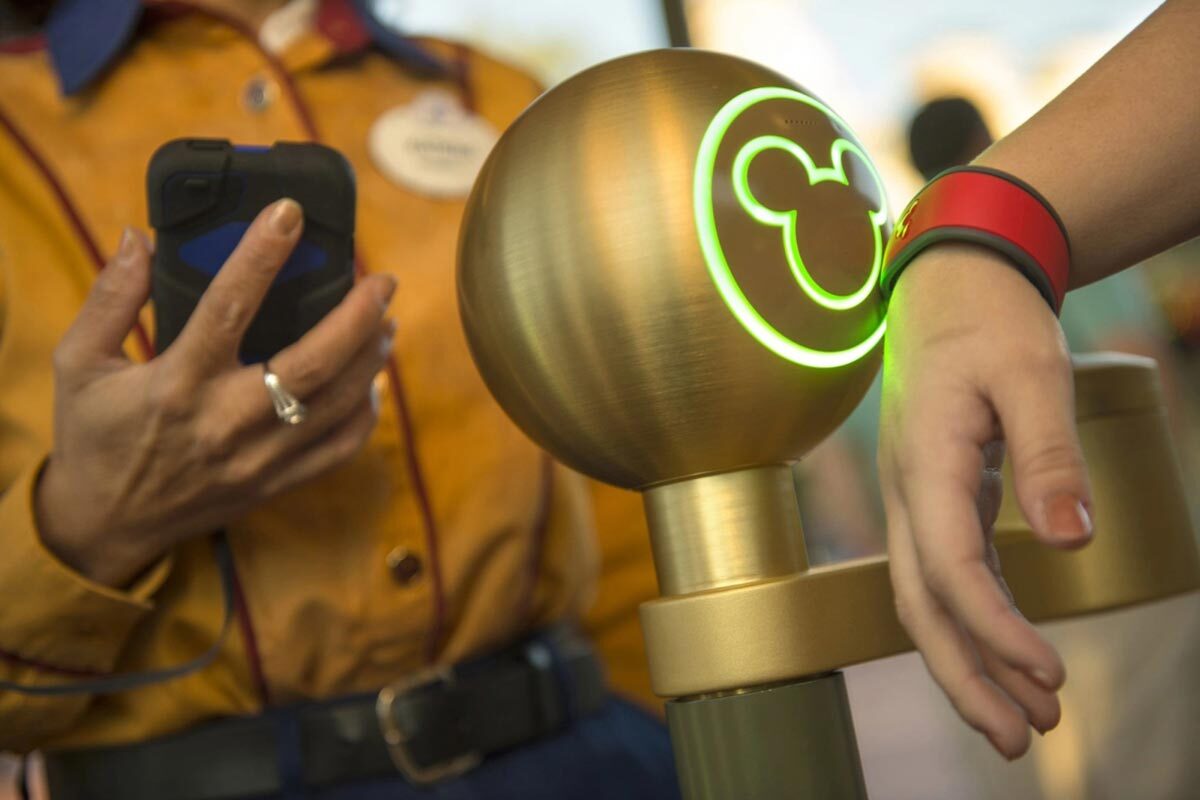 Benefits
There are some absolute benefits to using Magicbands, so they will be a huge benefit to Disneyland Park.
Firstly, the use of Magicbands will help greatly reduce jammed queues to light up lanes without waiting for people to fumble for their phones.
Second, it will also help save your phone's battery life without needing to take it out as often.
Faster entry lines for the park.
I remember after visiting Disneyworld and seeing how smooth all the lines were, Disneyland desperately needed to introduce Magicbands. They really do make a big difference.
Difference Between Magic Band Disneyland and Disneyworld
There are big differences between Magic Band Disneyland and Disneyworld. The Magicbands at Disney World are much more advanced. Using Disneyworld Magicbands allows you to connect a credit card that allows you to instantly make purchases throughout the park.
With the Disney World Magic Band, you can even link your band to your Disney Resort hotel and unlock your room door. I imagine that as the Disneyland Magic Band smoothes out any of its initial wrinkles, these features will also present themselves.
Will you be one of the first to get the Disneyland Magic Band? Tell us in the comments what you think!
Find out more Disneyland tips